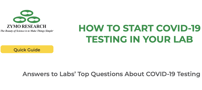 If you are looking to implement COVID-19 testing in your lab or clinic then you need to know what pitfalls to look out for and how to overcome the challenges associated with this task.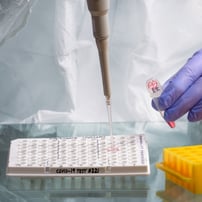 In this quick COVID-19 testing guide from Zymo Research, you will discover all this and more . Register below to discover the answers to these frequently asked questions:
What are the requirements for my lab to offer COVID-19 testing?
Should my lab offer testing as a Lab Developed Test or a test that is FDA authorized under an emergency use authorization?
What type of test should my lab offer? Serology, antigen, or RT-PCR?
Which factors should I consider for choosing the right SARS-CoV-2 test?
Is it as simple as choosing the test I like most and then offer it in my lab?
How do I reach out to the right audience for SARS-CoV-2 testing?